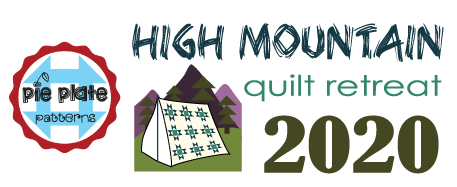 High Mountain Quilting Retreat 2020
You're invited to the exclusive:
High Mountain Quilt Retreat 

at the Cox Family Cabin!

Dates: August 5 - 8, 2020

Escape the heat.  Come and enjoy the cooler weather at 9000 feet!

We'll meet around 1:00 p.m. on Wednesday at the cabin and we'll leave after lunch on Saturday.

We are sticking with the Mystery Quilt format that we've done the last three years.  We'll give you the fabric needed and cutting instructions, but you'll have to trust us that your project is going to turn out AWESOME!  

When I get the supply and cutting list complete, I'll send out all of the information including driving directions and map.

Cost includes food, lodging, patterns and supplies for evening projects.

Please remember, space is limited ;)  We can only accommodate 10 people for this exclusive retreat!
---