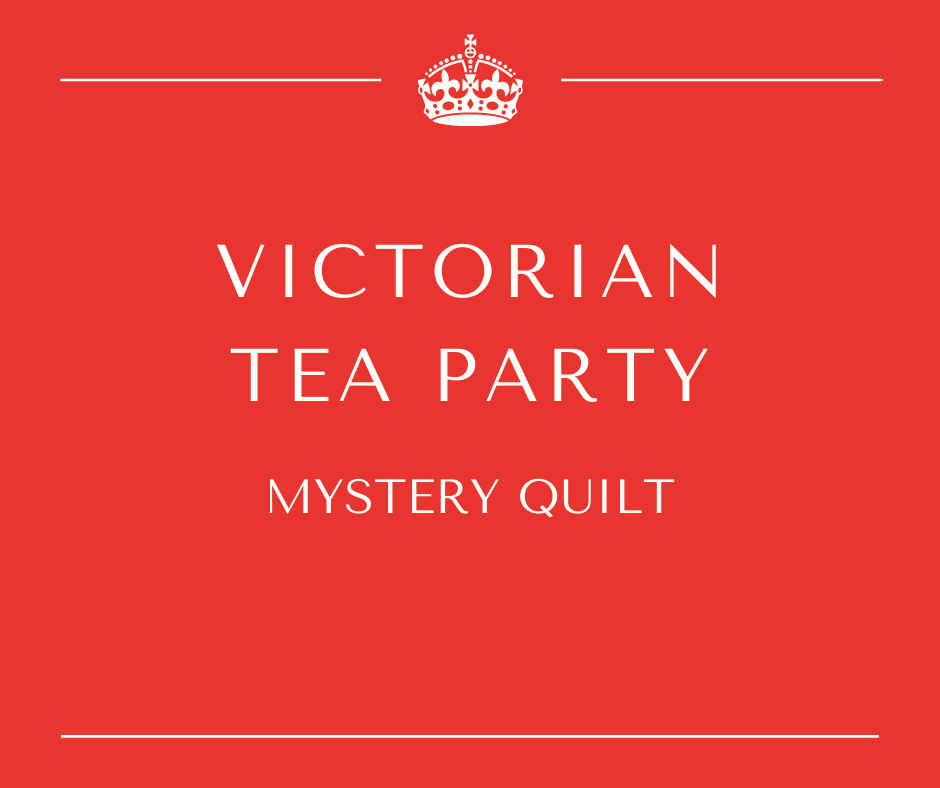 Victorian Tea Party Mystery Quilt - Sew Along
Welcome to the Victorian Tea Party Mystery Group!  This project will take place on Facebook.  Every week, a new video will be added to show you how to do the next step of the project.  You can go back and watch prior videos when and if necessary.
Once you make your purchase, you will be able to download the introduction information to get ready for the first step.  You will need an invite to join the private Facebook Group.  Please reach out to us if you aren't in the group.  Videos will be LIVE on our Facebook group page on Thursdays between 9:30 - 10 a.m.
Video Class Dates:
January 14 - Intro
January 21 - Step 1
January 28 - Step 2
February 4 - Step 3
February 11 - Step 4
February 18 - Step 5
February 25 - Step 6
---
---
More from this collection